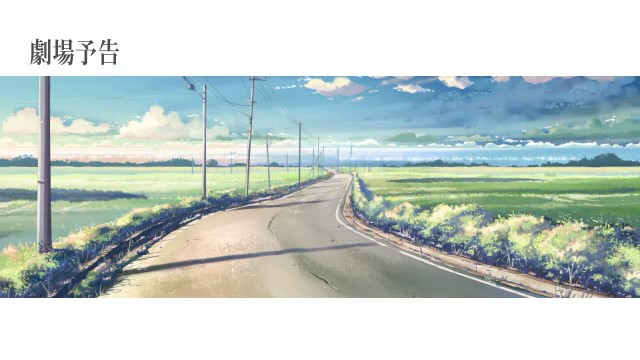 When Japanese anime first appeared, I was like "Yeah, so it's just another cartoon.. What's the big deal about it?? Why is everyone so addicted to it?!"
Some told me that the arts were very nice, very human-like. Some just like them for the story line. For me, I was rather skeptical towards all these until.... I've seen this show.
The graphics were
perfect
. The scenes were superbly beautiful. The details to each scene, to each animation... it makes me feel as if I'm in the movie itself... The falling of sakura flowers, the drops of snow, the movement of the train, the sunset, the walk along the countryside with birds chirping.. and the list goes on.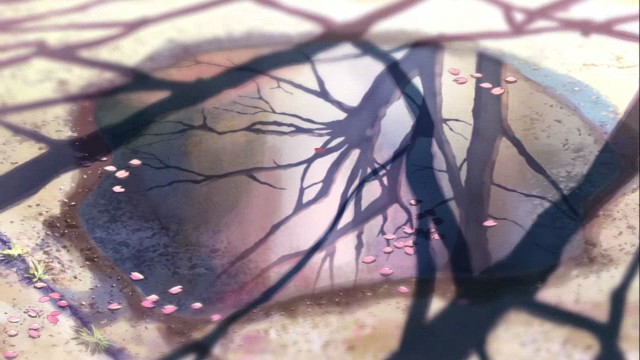 However, the movie is the heart-throbbing and sad love story kind of genre. The entire movie consists of 3 chapters.
Episode 1: Ōkashō
Ōkashō (Cherry Blossom Extract): Upon graduating from elementary school, Takaki Tōno and his close friend Akari Shinohara drifted apart. Akari moved to Tochigi Prefecture due to her parents' jobs, while Takaki attended a junior high in Tokyo. The two kept in contact by writing letters, but despite the special feelings that existed between them, the only thing that persisted was time. When Takaki became aware that his family would move to Kagoshima, he decided to go see Akari since they would be too far apart to visit each other after he moved. However, when the day came, a severe snowstorm delayed Takaki's trip, and it would be hours before he reached Iwafune, where they promised to meet.
Episode 2: Cosmonaut
Takaki is now in the third year of senior high in Tanegashima, where the Tanegashima Space Center is located. Kanae Sumita, a classmate of Takaki, has special feelings for Takaki, but she does not have the courage to express her love to him. She later observes that Takaki is always staring off into the distance, as if searching for something far far away. Even though she loves Takaki, Kanae understands that he is searching for things far greater than anything she can offer.
Episode 3: Byōsoku 5 Centimeter
It is now 2008, and all three characters have gone their separate ways. Takaki is now a computer programmer in Tokyo, and Akari is preparing to get married. One day, Takaki goes out and sees the face of a familiar-looking woman at a railroad-crossing. Puzzled by the encounter, he tries to look back, but a train comes and cuts off his view.
Taken from:
Wikipedia
There is another
REVIEW
for the first part of this anime.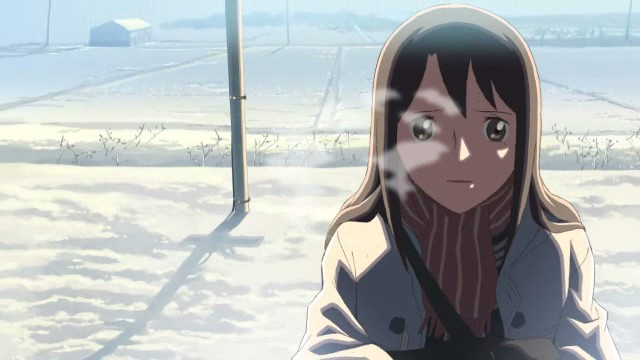 Anyhow, the soundtracks in this anime are nice. It's really recommended for those who love beauty of art.